How to be Successful in Life: Tips and Ideas to Acheive your Dreams
We use affiliate links. We may earn compensation from the companies mentioned in this post. See our disclosure for details.
It's the beginning of a new year and it is a great time to access life and evaluate how things are going.  Did you
accomplish your goals
last year?  Are you on the path to making your dreams come true? Or are you stuck on repeat year after year, vowing to change but always ending up in the same place?  If you feel like you could use a good read on how to be successful in life, this post is for you!
This post will serve as a starting point for getting off the wall and doing something remarkable with your life.  Creators, artists, musicians and invertors need to take these words to heart.  By giving up or standing still, you are not only hurting yourself and your own life, but you are not helping the world to progress in a positive manner.  Take a look at these steps and ideas for being successful and start the creative ball rolling.
How do you Define "a Successful life?"
What is success?  How can you define something that can mean so many different things to different people? One person will consider themselves successful if they achieve financial freedom while another will be happy with a big smiling family. 
Success is something that, like art, is in the mind of the beholder.  One man's trash is another mans treasure.  To figure out your own personal view on success, I would recommend starting a list of your perfect ideals in every area of your life. It is great if you are rich, but you shouldn't sacrifice another important piece of your life to get there.  If you are looking to make big changes in your life, check out this guide!
Write down your list of Goals
Some of the categories to include would be relationships, body, mind, spirit, job and money. Make a list of what you would like to achieve in each category.
 Once you have a list of big goals, break them down into small steps that will bring you closer each day to achieving them. For example, if you want to make a million dollars, write down your business ideas and break down how you will manifest the money.
What can you make or sell to get you closer to your goals? Be specific.  Think in real tangible numbers. If you want to create a course, how much will it cost and how many will you have to sell to get to 1 million dollars?
 Take action.
Once you have all of your goals broken down into smaller steps, take action.  Nothing will happen if you don't take the time to change your habits.
Don't be afraid of Failure
One of the markers of a successful person is their remarkable ability to fail over and over again and still manage to follow their vision no matter what.
If you read any biography of any successful person, they will have failed multiple times before succeeding. If you learn from your failures and use them to grow, they will not be failures. I like to think of them as necessary tests that present themselves to weed out the faint of heart. 🙂
New challenges will always arise no matter where you are or what level you are on in your journey. It is your reaction and resolve that will ultimately determine your success.
Copy the Successful people around you.
The book, "Steal like an Artist" is popular for a reason.
Is there someone who you respect? It can be a famous person or someone you know personally.  What are the characteristics that you admire in them? Make a list and figure out how you can bring these characteristics into reality for your own life.
Follow these Proven Successful Habits:
There are some habits that are common among the most successful people. Add these traits to your life and you will soon see the fruits of your labor.
Wake up early. 
Waking up early and getting an early start before the rest of the world is even awake is a very empowering experience.  If you can manage to go to bed a little earlier and get up earlier, you will find that the early work you do will empower you and set the tone for being more productive throughout the entire day.
Exercise:
It is very important to take care of your body. Increasing your heartbeat and muscle tone will help you to achieve clearer, more positive thoughts and will help you to achieve more confidence in your daily life.
Meditate: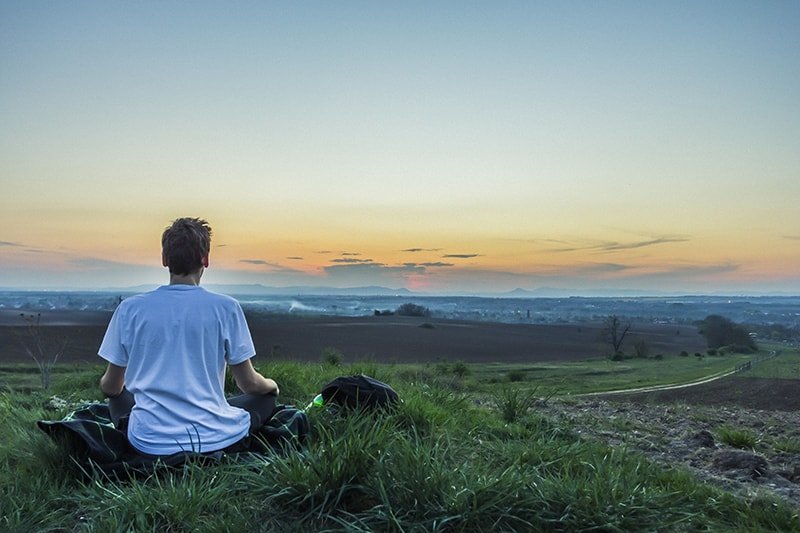 Taking time to sit and be still can result in some amazing ideas and solutions.  Give sitting in silence and focusing on your breathing a try.  After a few times of doing this, you will have a calmer demeaner and more clarity and insight for your life.  The much needed break in the constant chatter that is now so common might be just what you need to have that breakthrough idea!
Read and Absorb Knowledge:
You are never done learning, there will always be something new or something that can help you achieve more. Continue leaning and develop more of a growth mindset in your life.
Never Give Up:
This is so important. You can't give up. There will be tests and you will fail. You can't give up and you can't take it personally.  I know that especially when you put your soul into something, it can be crushing to watch it fail. But there is a reason and a plan. You will succeed as long as you never give up.
Learn from failures:
As I stated before, failures will happen.  Learn from them and make yourself better instead of retreating into the night.
How to be Successful in Life: Dream big
There is nothing that says you have to be happy being mediocre.  You can do big things. You can do things that no one else can. Do not block yourself off because you are scared of being judged for what others can't yet see. It is your calling to bring it into the light.
There is so much out there in the world to aide you in your journey to success.  Read books, listen to coaches and never be afraid to dream big. Check out this list of books that have inspired me throughout my journey. 
One thing that I believe is that all people need to fight their conditioning and break free into the world. Everyone has something big to offer and we need to fight to bring it to light.
It is time to stop being ok with just getting by. You are more than a nine to five corporate clone. I am here to challenge you to sit down and really think about your life.  Where do you see yourself in your wildest dreams.  What are you doing?
Now find a way to make it happen.  No matter what. You can't give up. I want you to seriously think about taking big action. I think the world, as well as yourself will thank you for it someday.
If you enjoyed this post on how to be successful in life, Sign up to our 30 day challenge designed to get you motivated and moving. Each day a new small task will be sent to your email and by the end of the 30 days, those small changes will get you on the path to finally changing your path.